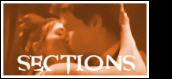 Main
// The Dossier
// Images
// Sounds
// Transcripts
Fan Fiction
// My Fiction
Other
// Fic Banners
// Movies
// Links
// Submissions
**

*
*




welcome >> to The Kyerumption Assumption
It's when two great heroes meet on the field of battle and recognize their mutual fate (It's also a kind of grog made out of the ox dung but that's archaic). It's fate. It's the stars. In the immortal words of Lorne, "You can't fight Kyerumption, Cinnamon Buns." This seer and warrior are no exception.


// updates
5/2/02 Summary for 'A New World'
4/25/02 Summary for 'The Price'
4/9/02 Added New Cordy/Angel link. Great new site called "His Girl Friday". Check it out!
4/8/02 My Birthday!
4/01/02 New 'My Fiction' story Fishing For Compliments
3/23/02 New Stranger Things Address! New Buffy Search Link
3/14/02 Other Fic Launched! Please Submit Your Stories!
3/07/02 New Fic - ...Like It's Coming Over Me, in 'My Fic'
3/07/02 New Fic - The Real You, in 'My Fic'
3/07/02 Fic Banners Up
3/05/02 Images Up

*

Cordelia and Angel: It's not just a 'ship...it's a way of life :
Stranger Things



Next On ANGEL:


---

A New World (5/6/02)
A dark and emotionally charged episode marks Connor's return to his father's world---as a teenager. But the reunion is not a happy one. Connor (Vincent Kartheiser) attacks Angel at first sight, fully intending to kill him. When he fails, the confused teen escapes to the mean streets of L.A. Determined to set things straight, Angel searches for his son, who in the interim befriends a troubled but kind homeless girl. Meanwhile, the dimensional rift through which the young man traveled continues to cause trouble at the hotel.
---